1. Purpose
To standardize the duty and operating instruction of flour milling plants, according to the specific requirements of milling industries and company rules and regulations.
2. Sphere of application
Flour milling plants
3. Regulations
3.1 All staff should tidy and clean wear work clothes during working time, other clothes should be put into the wardrobe in the changing room, shoes should cover the toes, and must be clean.
3.2 Once worms or rats trace been noticed, report to the administrator and take measures at once.
3.3 No smoking or fire allowed in the milling house
3.4 Make sure all staff dresses clean and tidy
b. No wearing any jewelry, watch or any other long decoration allowed, in case the staff get injured easily.
c.Wear hairnet or helmet
d. No spitting
4 Wash hands wear mask and get sterilized before get into the flour packing section.
Clean the clothes by roll banding.
Wear shoe covers
Strictly implement the shifting, tasks should be done by the previous shifts when new shifts take over, clean the working region and put things in order before handing over.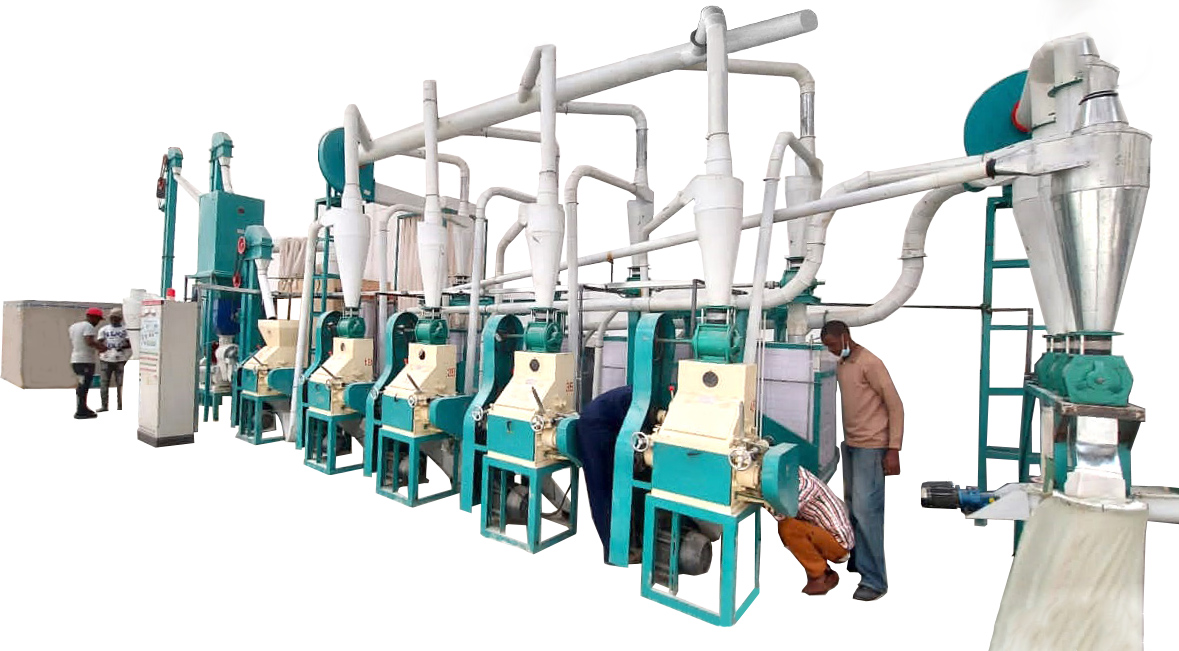 5. Supervisor
Lead the staff to produce smoothly and guarantee both quality and quantity.
Watch the staff organize production according to the operating instructions
Assist to solve various problems occurred in production
Responsible for safety education and company regulation education, ensure safe production.
Responsible for the staff's working and quality of product.
Responsible for keeping the working area clean and tidy
Responsible for arranging a temporary job and emergency solution
6 operators
Check the milling plant at least once an hour to make sure the operating status in good condition
Check the overtails and throughs of the cleaners in the cleaning system.
Check the yield, quality of flour (like color, bran speck, ash etc.) and flour sifters in milling system.
Clean out the magnetic separator every day and check the dampening bin condition now and then.
Abnormal situation encountered, change the spares or fix it immediately after stopping operation, so as not to affect product quality or delay production.
Record the production and maintenance situation for future check and verification
7 Packaging
Check the packing containers or bags, make sure it is clean, strong, safe and correctly printed (if it is)
Record numbers of each type flour or leftovers and write the data required.
Maintain the packing machine regularly by checking and filling lubricating oil, check and correct the scale regularly.
---
Post time: Mar-19-2022